Quantitative Clozapine Drug Levels
Rapid enough to be of clinical benefit
The Only FDA Cleared Clozapine Test
Clozapine is the most effective antipsychotic drug for reducing positive symptoms, hospital admissions, and all-cause mortality in patients with schizophrenia.1 Saladax's test offers clozapine blood levels within hours instead of days. Testing is performed on automated analyzers already present in clinical laboratories.
Clozapine Product Documents
Assay Highlights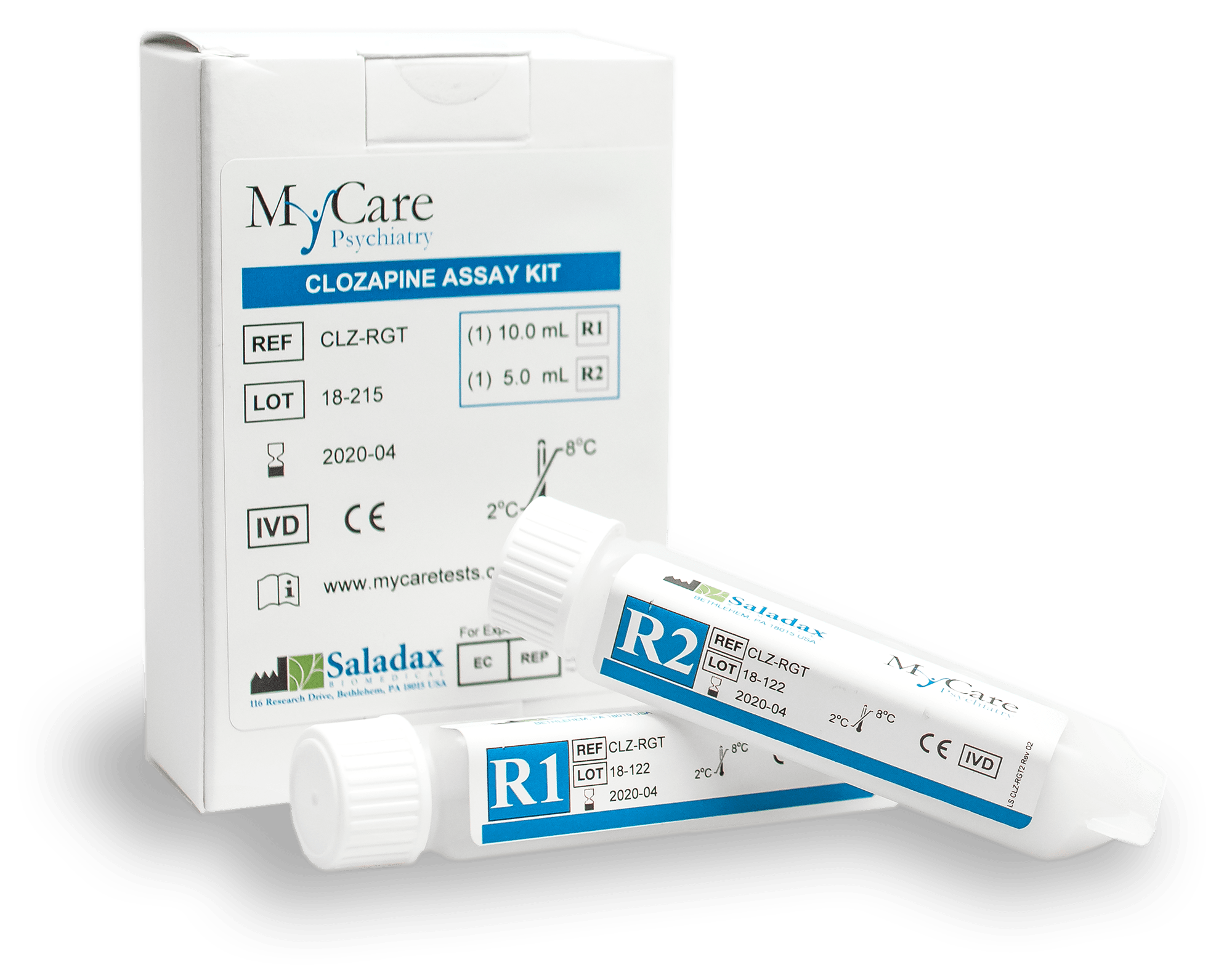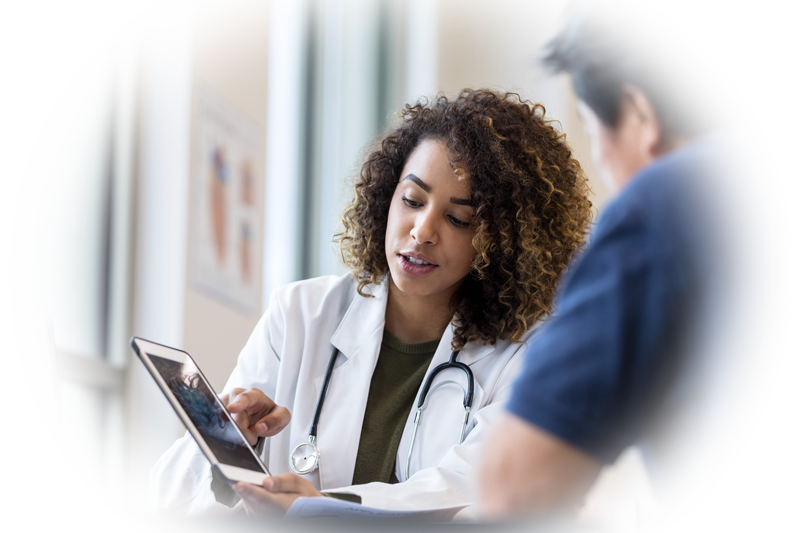 The MyCare Psychiatry Clozapine Assay Kit is intended for the in vitro quantitative measurement of clozapine in adult human serum using automated clinical chemistry analyzers. Measurements obtained can be used to aid in the management of individuals prescribed clozapine for treatment-resistant schizophrenia. This assay should be used in conjunction with other clinical and laboratory findings and results from this test alone should not be used to make treatment decisions.
View Product Performance & Expected Values
Clozapine is the most effective antipsychotic drug for reducing positive symptoms, hospital admissions and all-cause mortality in patients with schizophrenia.1
Obtaining timely clozapine drug levels is a significant barrier to clozapine use.2
Schizophrenia is one of the 15 most prevalent diseases in the United States, causing chronic disability that affects more than 2.5 million adults, or over 1% of the US population.3
The direct annual healthcare costs for schizophrenia in the United States are over $37 billion.4
Patients with schizophrenia have hospital stays that last more than twice as long compared to non-mental health patients (10.4 vs. 4.8 days).5
Schizophrenia and other psychotic disorders rank #1 for 7-day and #2 for 30-day hospital readmission rates of all diagnoses.6
Multiple clinical guidelines recognize the utility of clozapine levels7,8,9  and strongly recommend the routine measuring and monitoring of clozapine levels.8,9
1. Siskind, et al. 2020. J Psychiatry Neuroscience; 45(4):200061.
2. Kelly, et al. 2018. Psychiatric Services; 69:224-227
3. Predmore, et al. 2015. Psychiatric Services; 66:343-345.
4. Cloutier, et al. 2016. Clin Psychiatry; 77(6):764-71.
5. Heslin, et al. 2012. HCUP Statistical Briefs #189.
6. Fingar, et al. 2014. HCUP Statistical Briefs #230.
7. The American Psychiatric Association Practice Guidelines for the Treatment of Patients with Schizophrenia.
8. AGNP Consensus Guidelines for Therapeutic Drug Monitoring in Psychiatry.
9. The Maudsley Prescribing Guidelines in Psychiatry.
Antipsychotic Product Performance
Assay Range ng / mL
Within-Laboratory Precision, %CV
Method Comparison to LC-MS/MS
Low Control
Medium Control
High Control
Slope
Intercept
Correlation Coefficient
68 – 1500
5.4
4.4
4.5
1.037
-27.8
0.9269
As for any laboratory test, the clinical context should be taken into consideration when interpreting clozapine result. Compare assay results to results expected based on previous measurements, subject's baseline, suggested therapeutic range or values expected for the individual. Clozapine has a therapeutic reference range of 350 – 600 ng/mL in which therapeutic drug monitoring is strongly recommended.1
Request Information
We at Saladax are committed to making our blood level test accessible so mental healthcare providers, for the first time, will now have a convenient diagnostic tool to assist in managing and optimizing your patient's therapy.